A 720 SQ. FT AFFORDABLE LUXURY HOME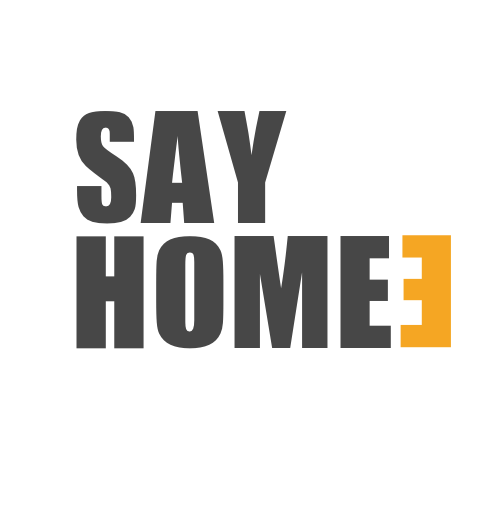 The client of this project is a young lady that works in the office. She expects a large living room, separated kitchen and dining room, and the dining room connected with the living room. The affordable luxury style creates a vibrant space. The owner of this house likes a refined and elegant lifestyle.
继续阅读? 免费订阅,及时获取更多家装信息
我们会在最新的装修信息文章发布时,同时向您填写的email邮箱直接推送该文章,让您不错过每一次有价值的阅读和信息。
注册即表示您同意我们的条款和隐私政策
| | |
| --- | --- |
| Designer: | Shawn Liu |
| Project: | 轻奢空间 |
| Floor Area: | 720Sq.Ft |
Living Room
This home is in a natural and passionate tone, using symbolic metallic grass material. It is fine, bright, and embellished into the furniture to make the space luxurious looking, yet classic and elegant. The homeowner likes blue and grey color palette. The walls of ash grey make the home look composed, while yellow and blue curtains make the place full of passion and reflect young people's passionate and energetic life attitude.
The ceiling smart light Echolight makes the room peaceful and sophisticated. The split-level ceiling and floor-to-ceiling window brighten the room. While the light-colored floor and dark-colored TV cabinet make this place tranquil and refined. The grey carpet and fabric sofa give the room a soft touch.
The entire TV background wall is made up of rectangular tiles and there are rectangular marbles on both sides. The light color of the wall looks elegant and comfortable.
The major visual element of this room is luxurious but not tacky. The golden decorative paintings are minimalist with a touch of luxury.
Brand: Flooringinc
Type Name: Market & Main Waterproof Vinyl Planks
Cost: $4.13 /sqft
Link
Brand: Ecolight
Type Name: Light Ecolight™ 80 cm Adjustable / Dimmable Chandelier Metal Acrylic Geometrical Chic & Modern 110-120V / 220-240V
Cost: $599.27
Link
Bedroom
Brand: HOUDES
Type Name: Acrylic Chandelier/Ceiling Light
Suggested Room Size: 10-15㎡
Cost: $175.99
Link
The white cabinets and ash blue walls in the bedroom create a relaxed atmosphere. There are many cabinets to fulfill the needs of storage. The circular ceiling light is in contrast with the angular cabinets to make the room elegant. The light pink chair adds comfort to the room.
Bathroom
Light-colored wooden cabinets in the bathroom are minimalist and stylish. The grey and white triangular tiles enrich the room and make it mysterious.
Brand: Carrara
Type Name: Carrara White 18x18 Tile Polished - Marble from Italy
Cost: $9.89 /sqft
Link
Kitchen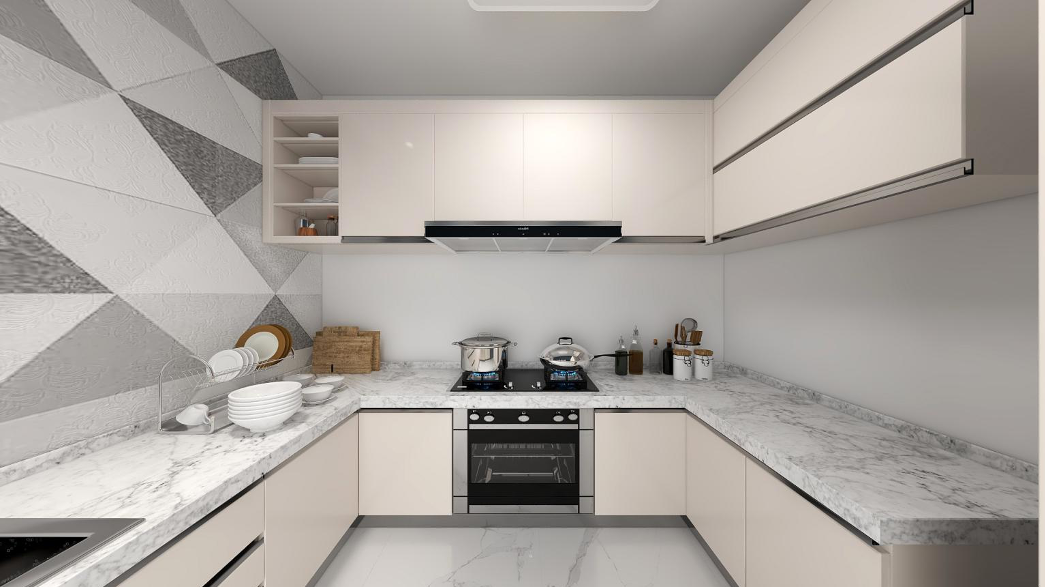 Glass doors in the kitchen allow it to visually connect with the living room and dining room. The grey-blue walls are coordinated with other rooms. The white marble countertop makes the kitchen neat and clean.
The white marble table matches with grey chairs, minimalist and delicate, it is a perfect combination of simple structure and cozy functions with a contemporary, practical, and refined design to create a relaxing and joyful living environment and bring unlimited comfort to people.