WHAT ARE MODULAR HOMES? ARE THEY MADE FOR DETACHED ADU?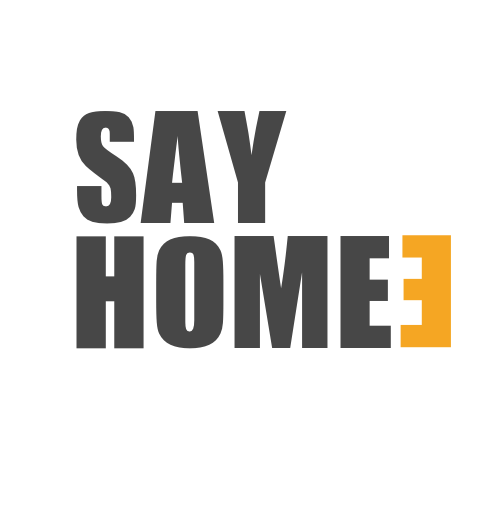 Modular homes are different from prefabricated homes. We talk about the difference in detail between the two in another article.
继续阅读? 免费订阅,及时获取更多家装信息
我们会在最新的装修信息文章发布时,同时向您填写的email邮箱直接推送该文章,让您不错过每一次有价值的阅读和信息。
注册即表示您同意我们的条款和隐私政策
A modular home is a permanent house manufactured in an indoor environment in a factory, transported entirely to a new location, the prefabricated parts are assembled and installed by contractors. Please be noted that a modular home is not a mobile home. It is just built off-site. Modular homes are commonly referred to as factory-built, system-build, or prefabricated homes (prefab).
How Modular Homes Differ from On-Site Built Homes?
Because modular homes are built in factories, 80% of the work is completely indoor. Thus, part of the house can be built within weeks instead of months, and the construction is not affected by the weather. Modular homes must conform to specific rules, guidelines, and building codes that are often stricter.
It is important to shop around when it comes to modular homes because not all companies that make factory-built homes are alike. They might differ significantly in quality, price, and service. As with purchasing or building any houses, it is necessary to do your research, especially what is included in the quote, for example, water, electrical equipment, and transportation, etc.
Pros and Cons of Modular Homes
Pros:
Modular homes appraise the same as the on-site built houses, with permanent foundation as well.
Most modular home companies provide design services, and the homes can be customized per the clients' requirements.
The interior design and sizes are optional, instead of determined.
Modular homes can be used for commercial purposes, such as office buildings.
Modular homes are the permanent structure, aka real property.
Modular homes can be built on crawl space and basement.
Modular homes are considered as green buildings, and they are more energy saving.
Modular homes are built faster than on-site houses, and they are inspected more strictly.
Home loans for modular homes are the same as on-site built houses.
Insurance premium for modular homes is the same as on-site built houses.
Tax on modular homes is the same as on-site built houses.
Cons:
Modular homes need spacious construction sites for the large equipment to enter, as the installation requires cranes.
Potential quality issues. Most parts of modular homes are built in a different location, and sometimes a mistake can put the entire house in danger. It might have been too late when the owner realizes the mistake.
The fastest is not always the best. One of the modular home companies claimed advantages is fast construction, but it could be a disadvantage too. For instance, once the manufacture started, any changes would disturb the process and cause delays. And most modular home companies are unwilling or unable to modify the floor plan, meaning once it was decided, it is hard to make changes.
Risk in transportation. Each modular must be transported from factories to the construction site. A thorough inspection of modular is a requirement during transportation. However, stress cracks in thin boards are common.
The transportation cost of the modular may be high than the counterpart of the materials, depending on the distance from your home to the manufacturing site.
Resale issues. Many people still find the traditional homes are better than modular homes, and you should never underestimate the power of public opinions. The negative image of modular homes may become the reason for the difficult resale.
Do all modular homes look alike?
Opposite from the common misconception, modular homes do not look alike. Modular homes do not have design limitations, and you can create them in any style, whether it is traditional central-hall or Mediterranean. You can add windows or construction details in any style. Almost all homes can become modular homes, and you may create your ideal houses.
How are modular homes assembled?
Factory-built homes started in an indoor environment. The finished parts are transported to a construction site and assembled with cranes. The process resembles building a Lego. Modular homes cannot be moved once they are placed on the foundations.
If you want to design your own house, it is necessary to ask specific questions as different manufacturers are running on different operation codes. Modular homes offer hundreds of personalized features, including but not limited to ceramic floor, solid-surface countertops, various cabinet and wood styles, exterior finishes, cleaning tools, etc. Your homes can be customized.
Are modular homes more expensive than on-site built houses?
A prefabricated house can save you a lot of money. Because they are manufactured in factories, so they can be built quickly, only weeks instead of months, without delays caused by the weather. Besides, all inspections are conducted by a third-party inspector in factories and complete before the house transported to the permanent site.
It is important to note that, however, the more complex the design and specifications, the more your home will cost. Electrical, plumbing, and ductwork are not always factored into the initial quote, so, your final cost maybe 20% higher than the builder's offer. You may also need to install a septic system, natural gas, or a basement, which will also add to your bottom line.
Are modular homes made for ADU?
From the perspective of construction, it is suitable for detached ADUs, especially in the high-cost living area such as the Bay Area and LA. Time is a very important measurement. High rental cost is a major factor for homeowners to turn to modular homes. It is also important to note that the construction site must be spacious.
Suggestion: before making a decision, communicate with the manufacturer of the modular home in detail and consult deeply from design, material cost, construction cost, transportation cost, and after-sales service of the house.