TOP 5 KITCHEN CABINETRY DEALER IN THE BAY AREA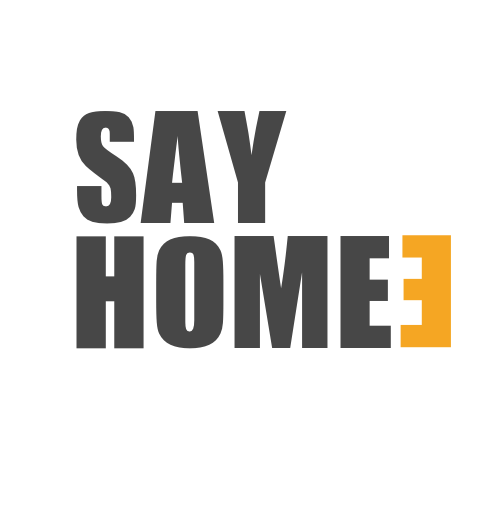 Are you facing problems in kitchen design? Find the right cabinet store, and they will be more than happy to help you out. Below is a brief recommendation of five cabinet brands in the Bay Area.
Continue reading? Subscribe our newsletter to hear more from us!
Subribe our newsletter to receive the latest articles and home renovation ideas directly in your email inbox. We will only send interesting ideas we like!
By subscribing, you agree to our privacy and agreement terms.
1. KZ Kitchen
KZ Kitchen is a large Chinese cabinet manufacturer, who has many branches in the Bay Area. KZ kitchen has five factories in Mainland China, manufacturing solid wood cabinets, countertops, granite, marble, quartz countertops, and floors. For 162" x 112", L-shaped kitchen, the price is around $5,155. Comparing with Home Depot or Lowe's, you will have more options in KZ kitchen, and be surprised by the quality and price.
White and neutral are popular interior colors in 2020. You might find you are in love with this Canadian white maple cabinet from KZ Kitchen.
One of the advantages of KZ Kitchen is its affordable price. Because KZ Kitchen's manufacturer is in China, their cabinets are finished products and are available for pick up almost immediately. KZ Kitchen is a great choice for interior design projects in urgent needs of cabinet. KZ Kitchen provides one-stop modern services, manufacture, process, design, sales, installation, technical consultation, and customer service, to help you to expedite the kitchen projects. If you have a reasonable budget and a cabinet selection in mind, we suggest you shop at KZ Kitchen.
KZ Kitchen has a showroom of over 80,000 square feet in San Jose. Such a large showroom can meet most people's needs in selection. KZ Kitchen sells cabinets of limited sizes and styles, but there is still a great number of options for you, and you will be satisfied by most of them. KZ Kitchen has 14 types of American Style cabinet, 5 types of European Style cabinet, over 200 types of ceramic tile combinations, and over 120 types of ceramic tiles.
2. Uni-Tile & Marble
Tile & Marble provides finished cabinets, meaning that you will be able to pick up the cabinets you love immediately. Uni-Tile & Marble has a solid installation team. You can go to the store to shop around and pick up on-site when you purchase something. Uni-Tile & Marble has a full range selection of stones. If you are particular about stones, you will find your favorite stone countertop here. For 62" x 112", L-shaped kitchen, the price is around $4,417. Uni-Tile & Marble sells abundant types of stones, with large warehouse storage to provide you with choices. But there are limited varieties in finished cabinets. Uni-Tile & Marble has a showroom of over 50,000 square feet in San Jose.
3. SINCERE HARDWARE SUPPLY
SINCERE is in Santa Clara, with a large showroom. A few sets of the displayed cabinet of agent brands in the showroom are of high quality and various styles. SINCERE sells better quality products, so the price is higher than Uni and KZ. For 62" x 112", L-shaped kitchen, the price is around $9,600. SINCERE can customize or semi-customize your cabinets. If you desire to own a kitchen that matches your home well, SINCERE is an excellent place to go. Keep in mind that customized products are slightly more expensive than the finished products.
SINCERE offers monthly special, maybe you will be lucky enough to find a product you need of a discounted price. Only pay attention to if these products have completed after-sales services.
Cabinet selling point: 5-year warranty. You can change cabinet panel for desired pattern.
4. Lusso - Tile, Hardwood, Kitchen & Bath
Lusso is a high-end fully customized cabinet brand. Lusso does not sell products of its own brand, instead, it includes highly rated brands, such as Crystal, Fieldstone, Kitchen Craft, Europa, and Alice, to meet the requirements of different customers. Lusso cabinets are known for their shiny surface, elegant shape, high quality, and cultural background. Lusso is strict on wood choice, and you will find every surface of the cabinet here is magnificent. Lusso has three tires of price. You may want to choose this company if you dream about the best quality kitchen.
Lusso has a showroom of over 60,000 square feet in Purity Park, with 14 bathroom-showrooms, to display ceramic tiles and bathroom products, and 11 full-sized kitchen experience rooms to display different styles of the cabinet. You will get the unique artistic experience and further inspiration from such an experience-style showroom.
5. NGY Stones & Cabinets Inc
NGY Stones & Cabinets Inc. is in San Jose, focuses on low-end to mid-end cabinets, with affordable prices. NGY is a solid cabinet company offering fast and secure services. NGY provides over 150 colors of natural and artificial stone prefabricated products and cabinets. For L-shaped kitchen (9" x 9"), the price is around $7,500. NGY owns showrooms and warehouses of about combined 100,000 square feet in San Jose. NGY's white birch cabinet is well-received on the market. Perfect customer service and high-quality products have been producing high ratings for this company.
Final Suggestions
Above cabinet companies will help you to design the kitchen you always want. Generally, any good cabinet stores are willing to provide you with design services, while you still have to consider after-sales services. If a company is confident about its brand, it will offer at least 2 years of warranty, some better ones may offer 5 years of warranty.
When you shop for cabinet, we sometimes receive different stones than what we selected at the store. We suggest you check if the cabinet meets all your standards before it is delivered to your home, so you can request a change if the color is wrong. When you shop at the showrooms, mark the stone you want, so you will know the product delivered is what you initially picked.
Even if you plan to rent your house, we would advise against the cheap cabinets. You do not want to spend a lot of money in kitchen renovation, only to have the tenants break it easily, and end up installing new cabinets. If you will possibly be unhappy about your initial choice in the cabinet in future, we recommend you shop for products with a warranty. There is sufficient back stock for big brands, if there is any damage, the damaged part can be replaced in time.