A HOME OFFICE GUIDE ON HOW TO CREATE A HEALTHY WORK-FROM-HOME ENVIRONMENT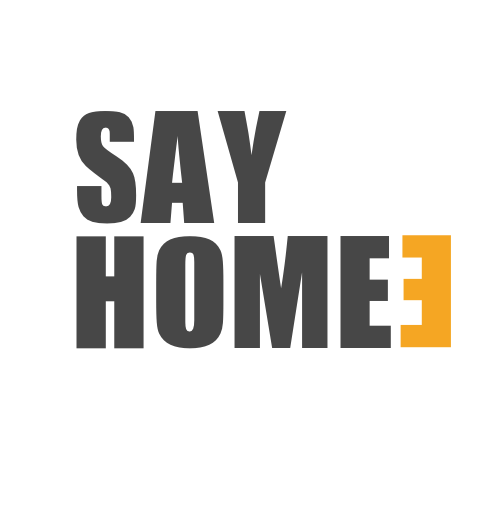 It seems we did not do much in 2020 besides witnessing a new chapter of history in making. But not quite, we also learned how to work from home while gaining weight.
Continue reading? Subscribe our newsletter to hear more from us!
Subribe our newsletter to receive the latest articles and home renovation ideas directly in your email inbox. We will only send interesting ideas we like!
By subscribing, you agree to our privacy and agreement terms.
The working-from-home mode has been on since the beginning of the year. We are slowly turning the happy face upside down as the temporary transition has become a permanent lifestyle.
Nothing is perfect, and the reality turns out a little bit different from the imagination. The long hours of working from home, especially in a big family, shatter the balance between work and life and leave you catching neither side.
Work from home is not simply "home + office". Today, we will give you a tour to a few friends' home offices and discuss how to create healthy work from home environment.
Work From Home Story: Theory of Photosynthesis
For Aaron, working from home is his norm. Aaron likes to use bright sunlight to cure his pre-work anxiety. Aaron's "theory of photosynthesis" says that people are like plants, sunlight is the basis of metabolism and the engine of working, which lifts the mood and enhances the sense of resilience.
How to introduce sunlight to your home becomes an important topic in 2020. It can be achieved by minor remodeling.
For example, get rid of redundant window frames. Old schooled window designs favored the tofu grid to support the glass but sacrificed an upscale style and made it look disjoint. Being replaced by an entire piece of glass can bring in twice the lighting immediately, extend the vision, and make the room look bigger.
If you live close to your neighbors, we recommend skylights for privacy concerns.
A skylight is a window installed on a sloping roof. It comes in different shapes and sizes, including flat, arched, doomed, and pyramid. The skylight can level up the aesthetics of a home and make it more fairy-looking.
Besides remodeling windows, removing a wall is another perfect choice if you have a little bit of extra money. A renovation expert once said that the value of a house increases fifty grand by simply removing a wall for five grand.
Of course, a gorgeous glass front door should be in your consideration as well.
Work From Home Story: Business? Fitness? You Can Have Both.
Talking about work from home, Aaron specifically mentioned chairs. Home chairs might be comfortable for dining and chatting, but not for long day work, because our bodies position differently at work. Without going into details, many of you feel the same way about how your back hurts after one day's work in a chair that does not fit.
I am going to talk more about the desks. An adjustable desk (or even an adjustable stand on the desk) is a must for a home office. The combination of sitting and standing allows you to work and work out at the same time.
An adjustable desk on the market costs around $300, and a premium one is less than $1,000, which are peanuts comparing with how much the treatment costs for psoas strain or even a herniation disc.
Don't forget to break a sweat in the middle of your work, and a hot shower after. It will boost your productivity to the highest level!
Not every home has a fancy home gym. However, it is not difficult to secure a spot at home as a temporary gym area even in a high-rise building. To avoid bothering others, the ideal place for a home gym is in a sunroom or a basement.
When you have limited space at home, a yoga mat in the bedroom can make it as well.
Work From Home Story: Vibrant Colors Increases Efficiency
Due to the nature of her career, Georgiana is sensitive to color. Bright sunlight brings a beautiful mood to someone, so does vibrant colors. According to fashion editors, the walls of a home office should be painted to a neutral color so each piece can stand out.
TIP: A home office isn't necessarily an individual room. It can be a separate space. Let your imagination go wild, and design a creative working area will make you be addicted to your work.
For example…a closet office.
A hallway office…
A built-in office…
Work From Home Story: Judge A Person By His/Her Plants
It was delusional to think that you may enjoy more free time working from home, but the reality is that you start and end your day with work. Three months into quarantine, Nacy had been exhausted. She logged in on time in the software, and all the online working prolonged her hours as she cannot talk to other coworkers face to face.
As an HR, Nancy spent half of her day doing interviews. When Nancy talks to the candidates, she also takes a peek at their living environment. When she sees the room is neat and clean, Nancy gives the candidate some extra credits in her mind. The green plants can always catch her eyes. She believes that you must have a positive attitude to take care of plants. They often represent the owners.
TIP: The population density of the home increases drastically. Plus all the cooking oil and smoke in the house due to closed restaurant lobbies. The air quality is compromised significantly.
A simple and affordable way to improve indoor air quality fast is to grow plants and flowers, the greener the better. They keep the air fresh and adjust room humidity. Not to mention, after a long time staring at the computer screen, it is a nice break to turn your eyes to some green.
Shared Family Office Area
We have heard a lot of complaints recently about how children are major distractions in the home office, otherwise the work from home life is perfect. But, it doesn't necessarily to be so.
There are also stories that the pre-school children master office software after some time watching and learning, and remind the dad "time to turn on the computer and work"! Spend time with kids at home means more than hanging out and playing with them. It is also a rare opportunity to cultivate them adequate learning habits and teach them by your good example.
Take a look at the "shared family office" below, the children study while you are working. They are your co-workers at home. It is easy to achieve as long as you are determined.
Work From Home Story: Mysterious Vertical Space
Different people are into different designs. For the ones who prefer a minimalist style, it is more than enough to have a computer, an indoor plant, and a cup of coffee. However, as a designer, Mia can't be inspired by a plain white wall in a minimalist environment.
She is a big fan of this wall she designed. The half-wall sized bulletin board makes it easy to record fleeting inspirations sparkled at work.
Meanwhile, the entire wall is a storage area. The documents can be replaced and rotated anytime, and the important paperwork can be found at the most prominent spot. Also, you can post some photos you like on the wall to make the office look warmer and more fun to relieve the fatigue from working hard.
The abundance of space is not simply defined by size, but also whether you would like to go extra miles to plan, design, and adjust. As long as you are willing to do so, a small office can take on a new visual effect and help you to relax from a heavy workload. Anyway, no matter what style you like in an office, the priority is to make you feel most at ease. Leave some time to yourself and redecorate your home office. You will benefit more than what you invest.
Would you also like to share your home office design? Please send pictures and texts to WeChat Is20090608, I will be waiting to be inspired by your ideas.