EUROPEAN STYLE CABINET TREND OF 2020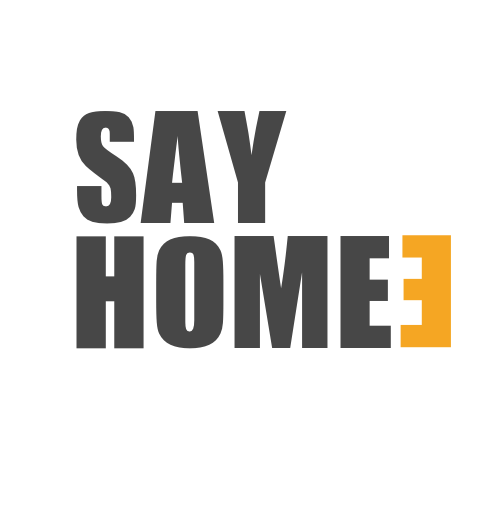 In recent months, the U.S. cabinet market has hit turbulence. The cabinet prices have increased significantly compared with previous years, and it all traced back to President Trump's trade war with China.
Continue reading? Subscribe our newsletter to hear more from us!
Subribe our newsletter to receive the latest articles and home renovation ideas directly in your email inbox. We will only send interesting ideas we like!
By subscribing, you agree to our privacy and agreement terms.
In March last year, American Kitchen Cabinet Alliance (AKCA) filed a complaint with the U.S. International Trade Commission and the Department of Commerce demanding an anti-dumping and countervailing investigation into imports of wooden cabinets and dressers from China. On February 24 this year, the U.S. Department of Commerce issued its final ruling, and on March 24, U.S. International Trade Commission passed the tax order formally by vote. Since then, businesses that import wooden cabinets and dressers from China mandated to pay an additional anti-dumping and countervailing duty up to 262% effective in April, in a term of 5 years.
Link as follow:
https://www.commerce.gov/news/press-releases/2019/10/us-department-commerce-issues-affirmative-preliminary-antidumping-duty
Statistics show that the total value of wooden cabinets and dressers U.S. imported from China in 2018 was up to $4.4 billion, accounting for almost 40% of the U.S. cabinet market. Fix-sized Shaker Style cabinets contributed a major part of it. The new tax order has undoubtedly had a big impact on businesses that reply on low-end imports from China, and some were forced out of business or be acquired.
As the price gap between low-end and high-end cabinets gradually narrowed, more buyers have set their eyes to the high-end cabinet market. Simple yet elegant European Style cabinets usher in the golden development stage. The market expansion attracts more business, which undoubtedly offers various options for customers.
If you have been considering renovation, it might be the best timing now.
Differences between European Style cabinet and traditional American Style cabinet
A modern kitchen is a multi-function area that integrates cooking and entertaining guests. A high-end kitchen can fully present the owner's tasteful lifestyle, and the selection of cabinet is an important part of kitchen design. By 2020 trend, the complicated decorations and carvings on the surface of cabinets are no longer what people's focus, while exquisite production, healthy and environmental-friendly materials, and comfort of utilization have become more and more favored.
Statistics show that, in cities like New York, Los Angeles, Miami, Philadelphia, and Chicago, residents tend to choose European Style cabinet. Especially in the Bay Area, customized high-end European Style cabinets that fit overall interior design style and personal habits have become many families' primary option.
The European Style is also referred to as Contemporary Style in the industry. Comparing with the traditional American Style cabinet, European Style makes the frame structure invisible (Frameless). The distance between the cabinet doors is less than ¼ inch which creates a compact layout and a higher space utilization rate. The cabinet door and handle designs are simple and fashionable, or even without such features sometimes, to bring together the overall kitchen design gracefully.
European Style cabinets tend to be more sophisticated in materials and production techniques. American Style cabinets show obvious frame structures from the front, the distance is wider between cabinet doors, thus, it does not have strict requirements about the precision of cutting craft. European Style cabinets emphasize exquisite lines, so any flaws would be visible, it requires a high level of manufacturing techniques. In addition, because most of the weight is carried on the frames, American cabinets usually adapt cheaper materials for the case body. It comes as an innate characteristic of European Style design that the weight is carried on the cabinet body itself, so thick and solid wood is required, so are the durable hinge and metal parts. High-end products usually use materials and parts imported from Europe, all details and quality are hidden cleverly behind the cabinet doors that have clean lines.
European Style Cabinetry Dealers in The Bay Area
1. Easie Cabinets. We recommended Easie Cabinets before, they are still in the grand opening, and you can enjoy 50% off for any purchase before July 30.
WEBSITE: https://easiecabinets.com/
ADDRESS: 1135 N 7th St, San Jose, CA, 95112
PHONE: (408)688-5678

2. Demetra. This cabinet company is founded in 2006, combines European design and American production, all cabinets are made in California.
WEBSITE: https://www.demetracabinetry.us/
ADDRESS:
North San Jose: 1743 rogers ave, San Jose, CA, 95112
Dublin: 6715 dublin blvd. suite A-B, Dublin, CA, 94568

3. European Cabinets & Design Studios. As the sole agent of Italian brand Aran Cucine in California and Florida, all cabinets are customized by professional designers for you and manufactured in Italy.
WEBSITE: https://www.europeancabinets.com/
CALIFORNIA:
ADDRESS: :864 San Antonio Rd, Palo Alto, CA 94303
PHONE: (650) 843-0901
FLORIDA:
ADDRESS: 15455 W. Dixie Hwy, Ste #N,North Miami Beach, FL 33162
PHONE: (954) 324-8787