A COMPLETE GUIDE ON DIFFERENT TYPES OF FLOORING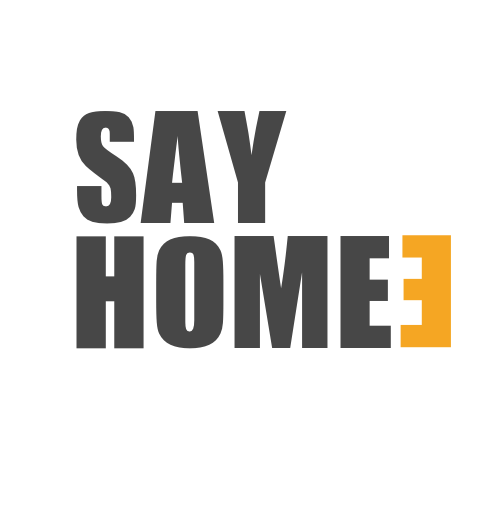 Everything essential you need to know about laminate, engineered wood, hardwood, vinyl, and linoleum flooring.
Continue reading? Subscribe our newsletter to hear more from us!
Subribe our newsletter to receive the latest articles and home renovation ideas directly in your email inbox. We will only send interesting ideas we like!
By subscribing, you agree to our privacy and agreement terms.
There are many options for flooring. We must have some knowledge as it could be a big project in home renovation. We compile the following data and provide valuable references to help you to make a budget.
Although you have many choices, a randomly picked cheapest one may be useless in your home. There are pros and cons for each type of flooring, and an ideal flooring will increase the value of your home.
1. Hardwood Floor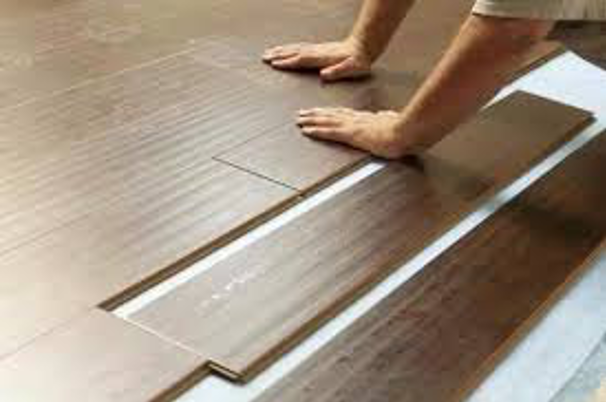 Cost
The average installation cost of hardwood floor is $6 to $10 per square foot, while some homeowners can get it as low as $3 or up to $18 per square foot, the labor cost in the Bay Area is around $2.5 to $8. And the final costs depend on the material you choose.
For a mid-sized living room of 330 square feet, the installation and material may cost you $1,660 to $4,620.
Introduction
Hardwood floor varies from strips of 1.5 to 2.5 inches to boards of 4 to 8 inches. It can be made of multiple kinds of wood, from domestic species such as oak and maple to foreign species such as Brazilian cherries or purpleheart.
They can sell as finished or unfinished products. If you choose unfinished products, you need to polish them after the installation, which will increase the labor cost. According to the consumers' feedbacks, finished wood floors are low cost with less work to be done. And the factory-made surface can be more durable than anything you polish. We also created Introduction to Different Types of Hard Wood Floor and flooring installation guide for your information.
Where to Install It
Wood floors are adequate for rooms with less traffic, such as a living room, hall, and bedroom. The renovation team of many years' experience recommends that the hardwood floor is the best option for the living room, dining room, and family room. Some homeowners install hardwood flooring in the kitchen to pursue a put-together look. However, the renovation feedbacks suggest against it because the report shows that the hardwood floor cannot handle the friction and impact of dragging chairs, falling cans, and sand-covered shoes.
2. Engineered Wood Floor
Cost
The average cost of the engineered wood floor is $4.32 per square foot. The professional installation fee is about the same with the hardwood floor, from $2.5 to $9. The estimated labor cost takes about half of the total cost.
Introduction
Like the hardwood floor, the engineered wood floor comes in different wood species, styles, and widths. It can be nailed like the traditional wood floors or fixed as a "floating" floor on foam or cork base. Some engineered floors have a unique mortise system to snap into places tightly without using glue or nails. We also prepared Shopping Guide for Engineered Wood Floor for your information.
Where to Install It
Artificial wood works perfectly in a similar environment as hardwood floors. Besides, it works for the basement and closed porches. Consumer Reports say that it is the second choice after the hardwood floor.
3. Laminate Floor
Cost
The average cost of laminate flooring is $3 to $8 per square foot, including labor and material. Your final costs depend on the size of the floor, the material you choose, and the labor cost.
Introduction
Laminate floor resembles engineered wood floor structure-wise, with a thin veneer over plywood or compressed fiber. Thus, the surface is a transparent coating instead of wood, which means the laminate floor can look like wood, stone, tile, or almost any material.
Most laminate floors are on the floating floor system, you can install them on top of old floors with glue or nails. We prepared Shopping Guide for Laminate Floor for your information.
Where to Install It
Laminate flooring can be a good option for high traffic areas, such as the kitchen, foyer, and gaming room. Consumer Reports show that as long as there is no leak or puddle, it can be a reasonable choice for the basement. You may slip on laminate floors in a damp room, avoid using it in the bathroom and laundry room.
4. Vinyl Floor
Cost
Vinyl is an affordable floor, with an average cost from $1 to $5. Consumers Report says vinyl wood boards and tiles cost $3.41 per square foot on average, with a labor cost of $1 to $2 per square foot.
Introduction
Vinyl is a type of flexible and soft material. It has a thin layer of foam to make you feel comfortable walking on it than hard wood or tiles. It is made of PVC (short for polyvinyl chloride) of felt. Thicker PVC appears with a textured surface that looks more like wood or stone. We prepared Shopping Guide for Vinyl Floor for your information.
Where to Install It
Vinyl is suitable for kitchen, bathroom, and other damp rooms. It is also great for high traffic rooms. Consumer Reports recommend it as the best floor for basements because it is moisture-resistant and less cold than tiles.
5. Linoleum
Cost
Linoleum is a little bit more expensive than vinyl with an average cost of $2 to $5 per square foot. The average labor cost is $4 to $7 per square foot.
Introduction
Linoleum is another flexible floor with nearly 150 years of history. Unlike vinyl, it is made of natural renewable materials, including cork powder and linseed oil. For decades, with the popularity of vinyl, it almost disappeared from homes. However, concerns about the chemicals in vinyl revived people's interest in this old substitute.
Similar to vinyl, linoleum comes in sheet, tile, and laminated wood. And you can install it as a floating floor. Some linoleum flooring comes with a protective coating that prevents wear and reduces stains, while other types may require a repair every two years.
Where to Install it
Linoleum is a competitive option for living areas like home-office, kitchen, and family room. It also works in places without any water issues, such as the bedroom and basement. We prepared Shopping Guide for Linoleum Floor for your information.
The labor cost for floor installation of a 1940 square feet house in San Jose
Room
Floor Type
Labor Cost
Floor Area
Total Price
Living Room
Vinyl Floor
$6/sf
600sf
$3600
Bedroom
Hard Wood Floor
$3.5/sf
600sf
$2100
Kitchen
Engineered Wood Floor
$6/sf
300sf
$1800
Bathroom
Concrete
$12/sf
40sf
$480
Garage
Concrete
$12/sf
300sf
$3600
Total Area: 1,840sf
Total Cost: $11,580
Ways to Save on Your Floor Budget
Instead of settling down on the cheap alternatives, you may be able to get a great deal for the high-quality flooring you desire.
1. Make Flexible Choices
Before you decide you only want the exotic hardwood or high-end tiles, make sure you have read all alternative plans. You will most likely find products of the better price that have similar advantages. There are cheaper tiles or laminate floors that offer the same look for less.
2. Check Samples
Before you make the final decision, please purchase a few samples to take home. One product might look great in the display, but you will never know how it looks like in your home light until you see it in your house. Pay a couple of bucks can save you thousands for an unsatisfied project.
3. Visit Recycle Centers
Please visit recycling centers, such as Habitat for Humanity, to purchase floors. Such stores usually recycle tiles, wood, or vinyl boards from the leftover of a project or an old building.
4. Online Shopping
Another way to save is to shop on discount websites, for example Lumber Liquidator. These websites purchase extra floor materials and resell them to the public at a lower-than-market price. For example, maple floors from the Home Depot cost from $4.10 to $7.80 per square foot while the same type floors cost $3.10 to $6.20 from Lumber Liquidators.
5. Bargain
Do not be afraid to bargain when purchase floors. Most sellers are willing to negotiate the price to make sales. Please do some research in advance to negotiate effectively and check the cost of the same product from different places. Minor flaws in products may get you haggling power in price negotiation. Try to talk to a supervisor and ask for a better deal. You might be surprised about how much wiggle room they can offer. However, when you use this strategy, always be courteous and respectful.
6. Install by Yourself
Depending on the material you pick, you can save at least half of the cost if you install the floor by yourself. Of course, consider this option only when you are confident about your handy skills. You will find tutorials online to check if the job is within your capability.
7. Find the Best Contractor
If you decide to hire professionals to install the new floors, make sure to find the appropriate contractor. SayHomee can help you find more options. We obtain different quotes from various contractors, check the license, comment, and refer, so you can hire the right contractor to get the job done at a reasonable price.