CUSTOMIZE YOUR KITCHEN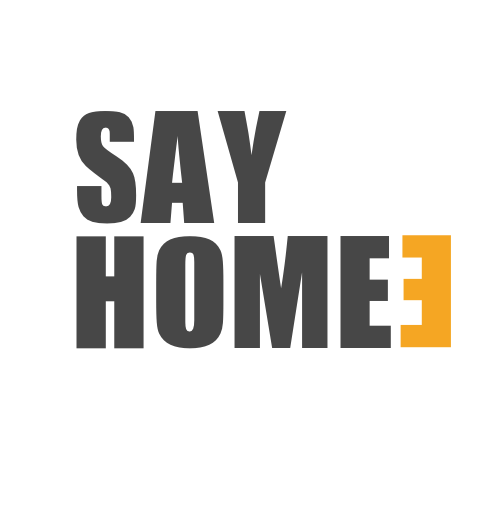 If you wish to wow your friends when they step into your house, a unique customized kitchen will do the trick, and make you fall in love with it too.
Continue reading? Subscribe our newsletter to hear more from us!
Subribe our newsletter to receive the latest articles and home renovation ideas directly in your email inbox. We will only send interesting ideas we like!
By subscribing, you agree to our privacy and agreement terms.
In this kitchen, the angular design of the kitchen island brings a fascinating change to the place and make everyone who visits be amazed at the kitchen island. Check out this design if you would like to own a unique kitchen.
The kitchen cabinets are made of walnut, and the surface is varnished. The fascinating walnut wood pattern makes this room tranquil and classy, while the handleless cabinet design creates perfect storage. And the designer applied hexagonal patterned tiles in the kitchen. It makes the room full of personality if you install your favorite tile. You may want to try ARTISTIC TILE that helps you to customize the tiles you like. And you may find your desired engineered wood floors at H&M FLOOR. It is a brand of various options in engineered wood floors.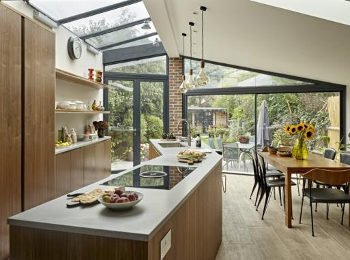 The arched ceiling allows the kitchen to get more natural light. Use a green plant if you wish, such as spider plant, ivy, or green drill, to make the room full of life. If you also have a unique ceiling, try to have a designer to customize a kitchen of your own.
Spacious workbench will let you enjoy cooking more. If you use the facet often, we recommend you using KOHLER hand-held facet. The advantage of it is that you may control the water direction more freely and make it easier to clean food. And the pull-down spray is excellent too. It can rinse the sink or big objects in the sink fast and effortlessly.
Generous storage space can satisfy your maximum storage needs. Teacup stand makes this kitchen more compelling. When you sometimes turn your eyes to the neatly lined plates and cups, it would relax you a lot. Nowadays, many families like handleless cabinets. The handleless design erases your worries about accidentally bumping on the handles, and it is a practical design for many families with children. Meanwhile, the handleless cabinets make your kitchen look clean and classy. You can find the ideal style in HC KITCHEN CABINET.
It is always important to find a designer with who you can work and share a vision. Create a wish list which includes all the essential elements from appliances to furniture, and let our designers work to make your wishes come true.
Recommendation List:
North Bay Area
Southern Bay Area