COST OF HOUSE PAINTING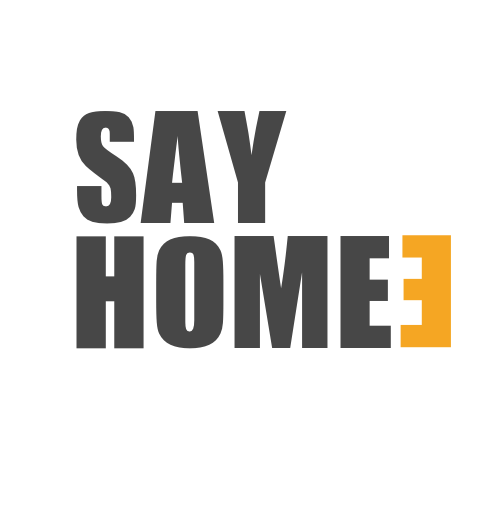 Ultimate guide to cost of interior house painting. If you wish to know more about the labour cost of interior painting, the following information will be helpful.
Continue reading? Subscribe our newsletter to hear more from us!
Subribe our newsletter to receive the latest articles and home renovation ideas directly in your email inbox. We will only send interesting ideas we like!
By subscribing, you agree to our privacy and agreement terms.
1. The Cost of Interior Paint
The average home area in the U.S. is about 2,300 square feet, and the interior paint costs $2 to $6 per square foot. The painting cost for most homes is between $5,000 to $11,500. In the U.S., most homeowners pay an average of $6,900.
Interior Paint Cost (Floor Area: 2,300 square foot)
Average National Cost
$6,900
Average Range
$5,000 - $11,500
Lowest Cost
$4,000
Highest Cost
$13,800
2. Cost Factor
Many factors determine the final cost of a project. Besides the floor area, you may find the cost varies depending on:
Paint Type: Different quality makes different prices. The high-quality paint costs more.
Paint Coating: Different paints have different coatings, and some colors need to be painted multiple coats.
Wall Texture: Highly textured walls require special equipment, which increases the cost.
Condition of the Wall: Painters may punch holes before painting, clean wallpaper, or lay drywall (a type of gypsum board, usually used to build walls and ceiling, and consisting of plaster layers between thick sheets of paper. In a 12'x12' bedroom ceiling with an 8' ceiling, the cost to install drywall is about $200 (including material and labor)), and they all affect the cost.
Room to be Painted: The painting cost for some rooms is higher than others because the decorations, windows, and furniture are all affecting the cost.
The complexity of the Job: Murals, artificial finishes, high ceilings, and other complex jobs can affect the cost. Although many painters charge by the square foot, some may charge by room or job.
3. Color Options
Color is always the priority when it comes to painting your home. Once you made a bad decision on the color, it means you will have to repaint the home and significantly increase the cost. Most paint manufacturers offer samples to try that can allow you to make a more informed decision. Because light within a room may vary from wall to wall as well as from day to night, try painting a large piece of poster board in the color or colors you are considering. Move the board from wall to wall and look at it for a minimum of 24 hours at a time in each space to make sure you like the color before committing.
Hire a professional to help you if you are not sure what color to paint. The designer will decide the best color based on your furniture, the size and shape of the room, and the amount of light it gets. The service costs $50 to $200 per hour, but it pays off by giving you the perfect color of the home.
The chart below shows the popular colors of 2020:
4. Calculate the Amount of Paint Needed
Taking initial measurements can help you get an estimate for the cost of having a room painted in your home. Most painters will take more detailed measurements that take into account the color and type of paint to help you determine exactly how much paint is needed.
To get basic measurements, measure the length and width of each wall you want to paint in inches. Length x Height – Areas do not need to be painted = The square footage for each wall. A gallon of paint typically covers around 400 square feet. In some cases, you may need a primer first, then a single coat of paint, meaning that you may need one gallon of primer and one gallon of paint to cover 400 square feet. However, if the wall requires multiple coats, this will increase the total amount of square footage required, and therefore the amount of paint.
5. Preparation
Before painting, a lot of preparations need to be done. Some of these may be included in the painting cost, while you may want to make some preparations yourself before the painters arrive, including:
Moving furniture away from the walls
Covering furniture and flooring
Taping off adjacent surfaces
Removing hardware from doors or cabinets to be painted
Filling or patching holes on the walls and sanding the repair
Cleaning the walls
6. Primer
Even though it is possible to paint over paint, some colors and types of paint perform better over a primer or some materials that prepare the surface to be painted. If you are changing types of paint, for example, from oil to latex, the primer can make sure that the new paint will adhere without cracking or peeling. There are a few types of primers that are directly related to the type of paint you will use, as well as the surface you are painting. Oil-based primers work well on wood and with both oil- and latex-based paints. They can help prevent stains from bleeding through the new paint. Oil-based primers cost about $30 per gallon. Latex-based primers are suitable for drywall and work with latex paints. They can cover and seal small stains. Latex primers cost about $20 per gallon. And shellac primers are great for wood and for covering major smoke or water damages. They can seal in the smell of smoke and stain. Shellac primers cost about $15 per gallon.
7. Types of Paint
Like primers, paints have different types as well, such as oil, latex, or urethane, but also the quality of the paint and its finish. Each paint manufacturer has various paints, the high-quality paints cost more, but give better coverage with lower odor. Typically, each type of paint comes in a range of finishes such as:
Flat or Matte: a completely matte paint with no sheen or reflection. This can make the paint hard to keep clean.
Eggshell: eggshell has very little sheen, but with more luster than flat. It works well at hiding imperfections on the walls.
Satin: satin paint is the most common, everyday paint. It has a low luster but is easier to clean than eggshell or flat.
Semi-gloss: semi-gloss is usually used in high traffic areas like kitchens, because it's easier to keep clean. This paint has a glossy and reflective finish.
High-gloss: high-gloss paint is very reflective. It's normally reserved for trim, moldings, and doors. There are a couple of brands of paint, each has its own cost range and set of colors. Typically, each brand offers a high quality and a mid-range paint, and many colors and finishes to choose from.
Below are the most popular paint brands:
8. Cost of Different Rooms
Many homeowners paint the entire house all at once, but you can also choose to paint one room at a time. Below is the average cost of painting each room based on the size and complexity. Make sure to measure your room to estimate the cost better:
| | |
| --- | --- |
| Room | Average Cost |
| Foyer | $100-$350 |
| Hallways | $100-$350/each |
| Bathroom | $200-$400 |
| Master bathroom | $250-$500 |
| Dining room | $300-$600 |
| Kitchen | $450-$750 |
| Master bedroom | $550-$850 |
| Living room | $600-$850 |
| Bedroom | $600-$850 |
| Home office | $600-$850 |
| Nursery | $600-$850 |
| Basement | $750-$950 |
| Family room | $850-$1,050 |
9. Labor Cost
This job is usually done by a professional house painter who assesses the walls, cleans, and makes any necessary repairs or removal of old wall coverings. They will also tape off any adjacent surfaces and cover nearby furniture and floors with drop cloths. Typically, they will apply a layer of primer, then one to three coats of paint, depending on the color and coverage. Once the paint is dry, they take a final walkthrough to inspect and make any necessary touch-ups.
Usually, the labor cost is $2 to $5 per square foot, or they offer a lump sum cost per job. Some painters charge by the hour, the hourly rate in San Jose is $23.93 while the special painters may charge a higher rate.
10. Improvement Cost
You may want to have your trim, windows, and doors painted at the same time. This will add $2 per linear foot of trim and $40 per window or door to the total. And you may also want to have your windows caulked which costs around $1 extra per linear foot. If you need wallpaper removed before painting, this will increase the costs. Total costs will vary depending on the type of wallpaper and its condition, but it will likely raise costs to double what they are just for the paint job. Drywall repair can also be done by the painter. If necessary, this will cost between $25 and $50 an hour, depending on the level of repair. If you have heavy furniture you are unable to move yourself, this can be done for around $60 per room.
Cleaning and Maintenance
After your walls are painted, wait at least two weeks to allow the paint to cure before attempting to clean them. Dust your walls regularly with a soft cloth and the vacuum brush attachment on your cleaner. Wash most grime from your walls with a soft cloth or sponge that has been rung out thoroughly and mild soapy water. You can spot clean most walls and finishes with a mixture of baking soda and water. Rub the paste on the mark with a sponge to work it in, then wipe clean with a new cloth and clean water. Always make sure not to rub too hard or to use an abrasive sponge or cleanser, as this may dull the finish, particularly on flat paint.
Additional Cost
Whether you DIY or hire a professional, always buy the best quality paint you can afford. High-quality paint lasts longer, has less odor, and may require fewer coats. To cover a dark-colored paint with a light color or a light-colored paint with a dark color, it will take more coats of paint and a higher cost. If you paint before selling the house, stick to neutral colors that will match most furniture colors. When choosing a painter, interview at least three and get at least three recent references. Get the quote in writing, and make sure that they have current insurance. Make sure that your quote contains everything specified, including the brand of paint, number of coats, length of the project, and any other details. Make sure to confirm colors and details before work begins. If you choose to DIY, make sure you tape off edges properly, smoothing the tape out to avoid bleeding. Cut in your edges first, then roll the interior for a smooth finish. Some painters may charge a travel expense if you live outside of their range. This usually averages around $50. To save money, you can make some preparations before the painters arrive. This includes moving furniture, patching holes in the drywall, and taping off the trim.